Why Miami, or Why Invest in Miami
The real estate prices in Miami have dramatically dropped during the subprime crisis in 2008, then came back in a much healthier and therefore more stable environment than at that time.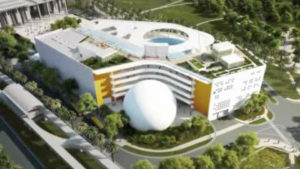 Today the conditions are ideal for buyers to find the home of their dream either in cash or with a financing from home abroad.
Here the good news and after a decade where bank loans in Florida were difficult or just stuck even for American citizens; it is now possible to obtain U.S. financing by a foreign buyer under certain provisions of course.
Miami real estate market is still THE playground for foreign investors (nearly 60% of the transactions according to the analysts).
Miami is a buyer market with adjustments' periods, which is the case in the city for the time being.
There is a lot of inventory at all price levels and definitely along with attractive tax exemption.
---
Miami Global Reach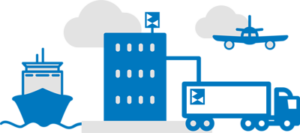 Miami is at the crossroads of the United States, Europe, the Caribbean and Latin America.
Miami is actually the U.S. gateway to the rest of the world.
Miami is home to more than 1,100 multinational corporations. More than 40 percent of North American, South American, Central American and Caribbean exports pass through Miami Customs.
With a population of 125 countries, 68 languages spoken and an international trade that reaches $72 billion per year with a non-stop progress ($221 billion in South-East Florida).
Miami has an unmistakable international presence.
---
Investment assets and strong rental demand
Invest Safely & Rent, thanks to a strong rental demand,
Florida is a state of long-term growth,
Long-term economic and demographic trends continue to promote Florida,
The economists predict that Florida will be the third most populated state in the United States in a few years,
Florida has been in the lead for the rapid growth in the United States for 70 years. The state has been often in the top four according to census data,
Population growth will continue to provide a foundation for other economic developments such as new technologies with increasing revenues.
All of these trends are positive indicators of real estate growth.
This makes Florida one of the most prosperous State in term of real estate purchase and leasing.
---
A focal point for immigration
According to the Office of Economics and Business at the University of Florida; even with a slowdown in national economic growth, the increase in Florida's population is at the same level as it was in the 1990s. About 317,000 people a year between 2010 and 2020.
This means a large number of buyers and tenants for the Florida real estate market.
This reality translates into this advice to buyers, "do not wait too long !"