The Florida Real estate brokerage system is built differently than in our mother country in Europe. Each brokerage firms in France has their own listings versus all realtors in Florida, regardless the company they work with, have access to the entire inventory of properties for sale through a database called MLS (Multiple Listing Service).
Each party, whether buyer or seller, has its own safeguard in the person of his real estate agent and his team. Therefore, the choice of your realtor is essential since he/she will represent you through the entire process to protect and defend your interests according to you being a buyer or a seller of course.
---
Land Register – Title Insurance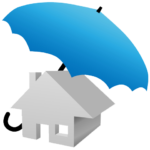 The Land register in Florida is not organized the same way than in France since there is no notary.
Subscribing a title insurance is therefore essential as it will protect you against possible defects during the registration of it and, in fact, against third-party disputes about its validity during all your ownership duration.
Although it is highly recommended, the title insurance is not mandatory when the deal is paid cash. However it becomes somehow as such when it is financed since it is required by all banks.
Its subscription is payable only once when the property is purchased.
For the conclusion and you most likely guess it, never buy real estate without this insurance!
---
Terminology (U.S versus French standards)
Single Family : Individual House.
Condominium (or Condo) : Co-ownership in a building or a residence.
Townhouse : Midway between the condo and the house.
1 Bedroom is the equivalent to a French 2 rooms (the bedroom, the living-room).
2 Bedroom is the equivalent to a French 3 rooms (2 bedrooms, 1 living-room).
Full Bath : Bathroom with a toilet.
Half Bath : Lavatory with a sink.
---
Measurement
1,000 Sqft = 93 m²
Remove a zero and readjust for a quick idea:
1,000 Sqft is a little less than 100 m² (square meter).
1 acre = a little over 4000 m².
2.5 acres = 1 Hectare for a quick idea .