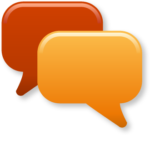 The feedback of some of my clients may be useful for who would like to know about how the work is done for you once on site.
Here are below some reference letters that I hope will help you to have a fair idea.
Dear Franck,

I've just wanted to tell you about my gratitude and satisfaction regarding the purchase of my house.

Indeed we've arrived in Miami beginning of this year considering buying a condo by the beach.

We have contacted several Brokers and viewed a dozen of condos with no success. We were handicapped though; the language barrier of course or maybe because of Brokers who didn't really listen to us of what we really wanted… anyway it was a 2 months nightmare.

Until I find your website and call you. The first contact was great and after our conversation I said to my wife "I think we get the right guy". I wasn't wrong. You asked me if it didn't matter if I accept to get out of the Miami boundaries, so I've trusted you. You have gotten what we were looking for and found the house of our dream for the price of a little condo in Miami (and on just one day!).

The house is very big on the edge of a lack with ducks and squirrels. A real little paradise.

I would never thank you enough. So if you ever want to publish my letter or divulge my testimony to other people like me, there is no problem for you to do it.

PS: A big thanks to your team as well as your attorney who's as efficient as yourself!
Dear Franck,

We wanted to thank you because as you know, it was stressful at the beginning. We were going in an unknown territory miles away from home, we didn't speak a word in English, the distance between France and Florida could have made us afraid but you were able to reassure us, give us advices, find us our dream house.

You welcomed us with a big kindness when we arrived in Florida and with a great deal of patience, especially with me, as my husband Laurent says. You took the time that was necessary for us to visit the properties and on different administrative steps. But above all, I did appreciate your tenacity when it came to negotiate the lowest price and get the best deal.

As today we are happy owners of a property in Florida and if I can help your future clients by answering their questionings, then don't hesitate to give them my email address.

Talk soon,
Hello Franck,

I send you this letter as courtesy so you can use it if you want for your customers who wish references about you.

In February 2010, I bought a property in Miami with his help that impressed me.

I contacted Franck first through email and after few phone calls, he defined immediately my expectations!

He guided me, advised, explained me lot of things about the sale process in the U.S. and what was needed to be done in order to be well prepared.

When my husband and I have arrived in Miami, Franck knew we had only 2 days to spend on site. I have to say my trust was quickly rewarded. Indeed, everything has been organized for us, the showing of condos as well as the appointment with the attorney and other professionals of his network.

His professionalism, his listening and also his effectiveness made things I thought complicated, eventually very accessible.

I want to thanks him again for his help on achieving this project that was important to me.

I am happy of this purchase. That is why I would like to share my experience with anyone who wants to work with him.
Hello Franck

I send you those few words to thank you about my first purchase in South Beach!
Today I realize more than ever how well it was a good idea to trust you. Your help was priceless. Indeed I was able to compare your professionalism with the other agent (seller's agent) at the closing, who was catastrophic!! It was night and day!!!

Buying a condo in 3 days was kind of risky! But because of you, we have made a very great deal without taking any risk! On top of that you are really nice!

Anyway THANK YOU!!!!!!!!!!!!!!!!!!!

Email upon request.

Sincerely
Dear Franck,

By this letter, we would like to thank you for your professionalism, seriousness and skill but also for your kindness.

You helped, advised and accompanied us through the whole process and led us to our goal of acquiring a property in Miami Beach. Now it has been achieved, we are more than fully satisfied. In a word we are delighted !

And because of you, we are aware that without your participation, by the options and choices you suggested according to our demand and also the administration processing, we would have had hard time to cope with all this. We don't forget your partners who are efficient, serious and very friendly as well.

Franck please, receive our best regards and our thorough thanks from 'clients' who are more than satisfied.
Be sure of our best friendship from now on.
tangoharley@gmail.com