The seasons in Florida

or "short term" or AirBnB® type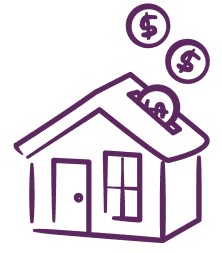 Most residential areas are subject to strict seasonal rental regulations.
The property needs to be part of a specific short-term rental area. The process needs to be handled with the urban planning services to find out the right "zoning" in which the property is located. In addition, the regulation of the condominium needs to allow any rentals of less than 6 months and 1 day.
We gladly take care of that for you. Seasonal rentals allow for a higher return on your property. We make sure your property is always clean, re-stocked when needed, furnished in a practical and sustainable manner.
If you need advice to renovate and furnish your property, our teams can help assist in styling in order to avoid useless expenses, and searching for professionals. Seasonal management requires an ongoing permanent presence.
---
Our seasonal rental management solutions
1. "Service à la carte" package
It includes:
Key management,
Walk-in/Walk-out inventory,
Household linen rotation: sheets, towels, etc…,
Cleaning after each check out,
Refill of small consumables: bathroom (soap, shower gel, shampoo, conditioner), bar (soda, sweet and savory treats) refrigerator (water).
This option is for an owner who manages himself his property: marketing, ad publication, rental scheduling, communication, etc…
2. "Full Service" package
It includes:
The management included in the "Services à la carte" package,
We also handle the entire management of your property in short term rental,
We publish and manage your advertisement on a rental platform such as Airbnb®, booking.com or else,
We manage communication, comments, and reviews on the ad (Key point),
This management saves you 8 to 10 hours of your time each week. Our experienced marketing practice allows you to generate an additional 15% to 30% in gains over a typical "Service à La Carte" Package.
---
The High Season
It starts in mid-November and runs until May at least. The peak of the high season is from late February to mid-April with its highest point in March, due to the winter holidays in Europe and the Spring Break in the United States, which spans for two months.
The Mid-Season
It starts end of May, then July and August. Europeans travel on their long summer vacation season and residents of Latin America come to warm up in Florida all along their winter season in their countries.
The Low Season
Time of the year when it is very hot and humid with tropical showers (hurricane season). Prices are much lower than the high and mid-season. Better deals are negotiated and as a result, good opportunities a seized.
---
Let's discuss your project !
Call us at:
+1 (954) 822-8839 from the U.S.,
+33 9 70 44 09 10 from France.
Or use this contact form and we will be get in touch with you as soon as possible.